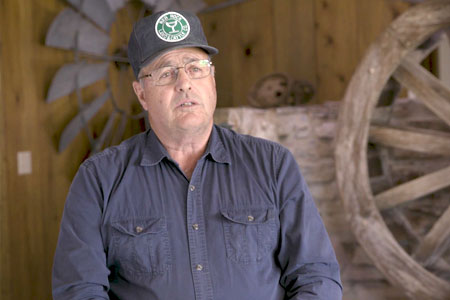 "Gain Smart is something that we have come to depend on. We have tried other products but we feel that Gain Smart is very cost-effective. We don't worry so much about cost per pound of feed as much as you worry about pounds that these animals are putting on. They're converting pasture to beef and that's the name of the game in our business."
-David Irwin, Red Rock Land & Cattle
A free-choice vitamin and mineral supplement for stocker cattle designed to maximize efficient gain on wheat or small grain pasture.
KEY BENEFITS
Contains AO-Biotics® Amaferm®, a prebiotic research-proven to enhance digestibility.
Includes organic copper, iodine and zinc for maximum bioavailability and hoof health.
Provides nutritional support for a healthy immune system.
FEEDING DIRECTIONS
Feed to beef cattle at the rate of 2-4 oz. per head, per day. Feed as the sole source of salt and mineral. If over-consumption occurs, free-choice salt can be provided.


CAUTIONS
See product tag for ingredient listing